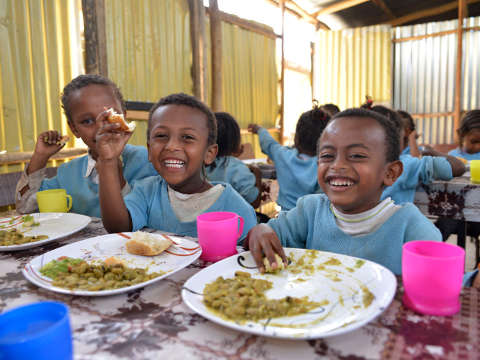 #GivingTuesday is a global giving movement built by individuals, families, organizations, businesses and communities from countries around the world. Millions of people have come together to support and champion the causes they believe in. It's a day for giving back. A day of celebrating great traditions like: generosity, entrepreneurialism and community. Everyone has something to give.
On this year's #GivingTuesday, November 28, IFA welcomes your support and partnership, be it volunteers who can give their time and expertise, monetary donations large or small.
Over the past year, IFA has grown steadily in the fight against poverty by working in close proximity to the communities it serves. We have been through many ups and downs and as a result have learnt and grown from those experiences. Although there are many factors that contribute to this growth, the biggest one is you! Our supporters! Without your support IFA would not be where it is today.
Our goal is to raise 100,000 USD to:
Serve 300,000 school meals for 600 undernourished schoolchildren, provide biannual deworming tablets and micronutrient supplements to improve their health and education status
Conduct vision screening for 12,000 school children by training 200 teachers and providing 300 eye glasses for children with poor vision to improve learning opportunities
Produce 25,000 re-useable sanitary pads for 4,500 adolescent girls from 15 schools to reduce absenteeism and promote gender empowerment
Leverage the "youth dividend" by sponsoring school drop outs in vocational training
Ensure economical sustainability through the income generating bakeries and a mushroom production enterprise
Consider ending the year with a tax-deductible contribution. We need your generous support.
On behalf of its beneficiaries, staff and board IFA thanks you.