Thank You For Your Support!
.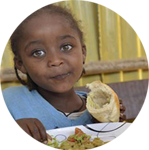 .
The International Fund for Africa is a 501(c)(3) nonprofit organization. Donations to IFA are tax deductible as allowed by law. To assist with funding, individuals, organizations, and companies may contribute to this valuable cause through donations, sponsorship and advertisements.
.
To donate to the International Fund for Africa
Make checks payable to:
International Fund for Africa
Mail to:
6301 Stevenson Ave,
Alexandria, VA 22304
To Donate Online
We also accept donations via Slack through Chip.
Donations to IFA in any amount are greatly appreciated and graciously acknowledged.
Thank you for your support!
EIN / TAX ID:  61-1512663